The Chinese poker player Longyun Li won his first live cash tournament last Friday.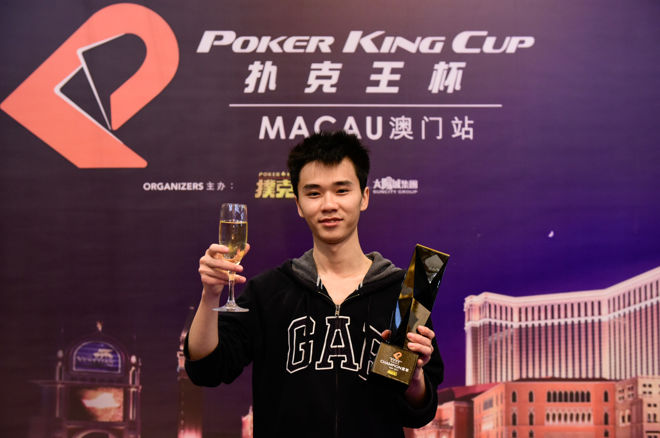 The amount that he won was not a lower amount, but was a decent take home amount. Li whittled the challenge posed by 490 contenders at the Poker King Cup Macau Main Event to eventually take home $157,259 in prize money. This is his biggest win so far and he is very much excited about winning the main event in Macau. He had not got six-figure money earnings so far in his live poker career.
The final two players who faced each other at the final table were Li and Malaysian Michael Soyza. They were both evenly stacked and this promised for an exciting matchup between the two. There was a deal struck by the players when they reached the heads-up. They took to the Independent Chip Model to work on a strategy for the prize pool chop.
Soyza was in the lead with a slender margin and had a guaranteed prize of HK$1.135.000 whereas Li received HK$1, 101,000.The two players then went on to play for the extra 5 percent of the prize pool that will earn them the all-important main event title.
There were 15 hands played in the heads-up play and Li emerged victorious in the title clash by taking the pot four hands in an impressive performance and taking a 2-1 chip lead. With Soyza taking a little back step, Li made further inroads into the game and tightened the screws around Soyza.
The Malaysian did not have any other go and had to move all in for the big blind. But, Li had better cards to end that move with a 10-1 chip lead. Finally, Soyza had to succumb to the dominance of Li and this way Li won his first major title.